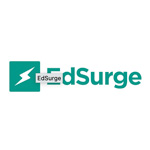 Teaching 'Digital Native' College Students Who Understand TikTok — But Not Microsoft Excel
EdSurge, Sept. 6, 2022
Young people often do have more advanced cultural fluency in an online environment, says Mizuko Ito, [professor in residence and] a cultural anthropologist who studies young people and media technology at the University of California, Irvine. Their understanding of memes, social media platforms and other ways of communicating come from an adolescence where the default mode of socializing has been online. … "That is a genuine advantage that young people have, because I think cultural fluency is really hard to be taught or pick up later in life." Read More.
---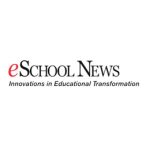 Build 'beyond the game' for max esports impact
eSchool News, July 18, 2022
Those are lofty objectives for programs centered around video games! To determine their efficacy, the Connected Learning Lab at the University of California, Irvine, has conducted unbiased evaluation of our programs and curriculum, helping NASEF's team to zero in on aspects of esports clubs and classes that are most beneficial. Read More.
---
Why Do Teens Perpetually Love Shopping Malls?
Literary Hub, June 16, 2022
Mimi Ito, director of the Connected Learning Lab at the University of California, Irvine, and cofounder of the nonprofit Connected Camps, told me she wishes there were more digital places like the mall. "Think about kids eight to thirteen," Ito said. "You start letting kids go to some places without adult supervision. You go to the corner store, you walk to school, you go to the mall—these are rites of passage." But online, "once you are thirteen, you check off a box, good luck with that," and you are treated as an adult rather than a young person who might need help navigating the world. Read More.
---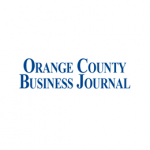 Startups & Innovations – Launch
Orange County Business Journal, May 23, 2022
Xidas Inc., an Irvine-based maker of micro devices, has launched prototypes for its smart, microfluidic in-line sensors that measure blood pressure. [Xidas' co-founder and CEO Mark] Bachman, a former professor at University of California, Irvine, won a Business Journal Innovator of the Year Award in 2019. Read More.
---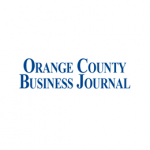 UCI's Cybersecurity Institute Ups Augmented Reality
Orange County Business Journal, Apr. 18, 2022
The University of California, Irvine's cybersecurity institute is moving further into augmented and virtual reality. Among other new projects, the school's multidisciplinary Cybersecurity Policy & Research Institute (CPRI) is seeking to develop a university-wide infrastructure to do immersive learning based on virtual reality and augmented reality. "I'm trying to develop a capacity to do immersive cyber-response exercises," said Bryan Cunningham, CPRI, executive director. "That technology has a much broader implication than just for cybersecurity." Read More.
---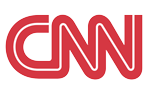 Meet the teens making the digital world a kinder and gentler place
CNN, Nov. 12, 2021
Families can encourage a better human experience for kids by moving away from the quantity conversation and toward establishing quality, said Mimi Ito, [informatics professor in residence] director of the Connected Learning Lab at University of California, Irvine and cofounder of Connected Camps … "If you reorient in this way, you can make the tech support these awesome things we want kids to do, rather than think your role as a parent is to monitor and limit them," Ito said… Read More
---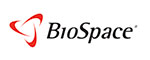 Europe to Remain at the Epicenter of Kidney Stone Management Devices Market Growth
BioSpace, Oct. 21, 2021
Introduction of new techniques and devices has revolutionized kidney stone management procedures. Researches are being conducted to develop innovative devices that could eliminate the risk and complications during the kidney stone treatment. For instance, in March 2021, UC Irvine (UCI) researchers developed a breakthrough device that prevents injury when kidney stones are treated through ureter. The handheld instrument, developed by UCI researchers, combines a catheter with a sensor to monitor and control the force used to place a protective sheath for kidney stone removal, eliminating ureteral injuries. Read More
---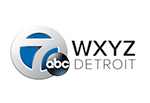 Schools embrace esports for career and connection
WXYZ (Scripps Media), Sept. 30 2021
In 2017, the North America Scholastic Esports Federation (NASEF) was established to provide esports opportunities for all students. In addition to offering free registration and tournament play, the nonprofit developed a curriculum for high schools and middle schools. NASEF also teamed up with researchers from the Connected Learning Lab at the University of California, Irvine, to document, assess, and improve its programs. Read More
---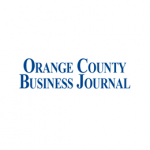 Home Offices Like 'Wild West' for Internet Security
Orange County Business Journal, Aug. 23 2021
UC Irvine's Cybersecurity Policy & Research Institute studies ways to make the internet and networks safer, including running mock attack drills.  [Subscription required, you can request an electronic copy of the article by sending an email to communications@uci.edu.]
---

How Has Social Media Impacted Our Mental Health?
Gizmodo, Aug. 16, 2021
Mizuko Ito, professor [in residence], information & computer sciences, UC Irvine, who focuses on children and youth's changing relationships to media and communications [said], "It is safe to say that social media can contribute to both healthy and unhealthy behaviors when it comes to mental health, and just as with offline social life, we need to be mindful of what kinds of relationships and content contributes or detracts from our wellbeing." Read More
---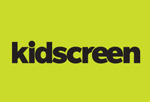 UCI Cybersecurity Center Says Firms Need to Up Protections
Kidscreen, July 13, 2021
Cartoon Network has teamed up with Games for Change on a new anti-bullying prevention initiative as part of the kidcaster's Stop Bullying: Speak Up campaign. … The [Games for Change] non-profit org behind the event has been partnering with tech and gaming companies, foundations and government agencies to run youth programs since 2004. Its Raising Good Gamers initiative was founded in partnership with Connected Learning Labs at University of California, Irvine.  Read More
---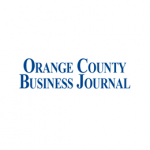 UCI Cybersecurity Center Says Firms Need to Up Protections
Orange County Business Journal, June 28, 2021
Bryan Cunningham, the head of the University of California, Irvine's Cybersecurity Policy & Research Institute, [CPRI], says recent ransomware attacks show the need for U.S. companies to step up their protections or risk severe damage to their operations. …. The 4-year old organization, [CPRI], brings together academia, businesses, law enforcement and other government agencies and the privacy and civil liberties community ion an effort to combat cyber threats. [Subscription required, you can request an electronic copy of the article by sending an email to communications@uci.edu.] Read More
---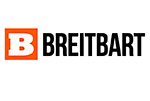 Report: TikTok Insiders Say App Is Tightly Controlled by Chinese Parent Company
Breitbart, June 28, 2021
It was reported that TikTok's privacy policy states that the company can share the data it collects with ByteDance … But Bryan Cunningham, the executive director of the Cybersecurity Policy & Research Institute at the University of California, Irvine, believes that the policy could expose users to information requests by the Chinese government. "If the legal authorities in China or their parent company demands the data, users have already given them the legal right to turn it over," said Cunningham. Read More
---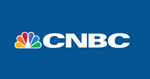 TikTok insiders say social media company is tightly controlled by Chinese parent ByteDance
CNBC, June 25, 2021
A look at TikTok's privacy policy states that the company can share the data it collects with its corporate group, which includes ByteDance. … But one cybersecurity expert said it could expose users to information requests by the Chinese government. "If the legal authorities in China or their parent company demands the data, users have already given them the legal right to turn it over," said Bryan Cunningham, the University of California, Irvine's Cybersecurity Policy & Research Institute executive director. Read More
---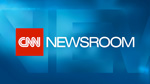 Cyberattack Threat
CNN – Newsroom with Pamela Brown, June 5, 2021 (Video)
"Joining me now is Bryan Cunningham, he is the executive director of the University of California, Irvine Cybersecurity, Policy and Research Institute. … Brian, tell our viewers why they should be paying attention to this issue." … "This ransomeware attack on infrastructure threat is both extremely serious, from a national security standpoint and completely preventable. … Back up your files securely, train your employees not to click on suspicious e-mails and exercise your crisis-response plans," [said Cunningham]. View Video
---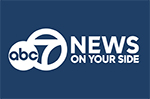 Biden weighs direct action against Russian targets following cyberattacks
KABC, June 3, 2021 
Cybersecurity experts agree that Biden will have to move past stern warnings and sanctions to use U.S. cyber capabilities to either directly disrupt foreign cybercriminal networks or hit a Russian target. "The president needs to say, if something happens like this again from within the territory of Russia, we will take appropriate response action directly inside Russia," said Bryan Cunningham, executive director of the University of California, Irvine Cybersecurity Policy & Research Institute. Read More
---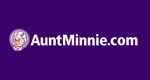 Study shows how high fiber intake can alter gut microbiome
AuntMinnie.com, May 19, 2021
"Of the current FDA-cleared tools, the most popular category is computer-aided triage," according to Dr. Peter Chang, who is the co-director of the Center for Artificial Intelligence in Diagnostic Medicine at the University of California, Irvine. These AI algorithms are aimed at sifting through a large number of patients to discover the ones with positive findings that need urgent attention, such as in the cases of stroke, pulmonary embolism (PE), fracture, and hemothorax, added Chang, who is also a co-founder of AI software developer Avicenna.AI.  Read More
---
Study shows how high fiber intake can alter gut microbiome
Becker's Hospital Review, May 5, 2021
During an April 27 webinar hosted by Becker's Hospital Review and sponsored by Hyperfine, physicians from UCI Medical Center in Orange, California, shared their experience with portable MR imaging.
The panelists were:
· John Christian "Chris" Fox, MD, emergency physician and chair of the UCI School of Medicine's department of emergency medicine at UCI Health
· Daniel Chow, MD, neuroradiologist and co-director of the center for artificial intelligence in diagnostic medicine, radiological sciences school of medicine, UCI Health
Five key takeaways: … Read More
---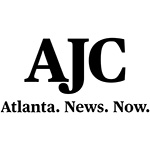 Study shows how high fiber intake can alter gut microbiome
The Atlanta Journal-Constitution, April 6, 2021
Research from a team led by University of California Irvine Microbiome Initiative co-directors Katrine Whiteson and Jennifer Martiny as well as Julia Massimelli Sewall has demonstrated that a higher intake of fiber for two weeks noticeably changed the gut microbiome. Whiteson, Martiny and Sewall are all professors at UCI.  Read More
---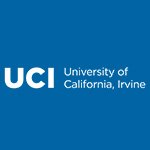 Eat This, Not That
UCI School of Biological Sciences, April 5, 2021
"At this time during a pandemic, when we need our immune health and healthy vaccine responses, we encourage everyone to think about the plant diversity of their diets and add some beans, berries, and avocados where they can," said Katrine Whiteson, an associate professor of molecular biology and biochemistry at the UCI Microbiome Initiative. Read More
---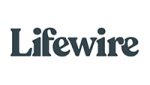 Instagram For Kids Could Work If Done Right, Experts Say
Lifewire, March 24, 2021
"The way online platforms and regulations are designed right now, it assumes there's this cliff at 13 where kids are thrown into the wild open internet," Dr. Mimi Ito, director at the Connected Learning Lab at the University of California, Irvine, and CEO of Connected Camps, told Lifewire over the phone. "There aren't enough spaces that aren't considered PG-13 spaces that are actually attractive to that 10-13 age group." Read More
---
How Three Nonprofits Are Connecting Kids With Diverse Mentors During the Pandemic
EdSurge, March 10, 2021

Mimi Ito, director of the UCI Connected Learning Lab writes, "Our research at the Connected Learning Lab on engaged and interest-driven learning has demonstrated that young people thrive when connected to communities of interest, mentors and peers who share passions and purpose. … I hope leaders will not forget the value of the online connections that sustained us during the dark days of 2020. The online world offers an opportunity not only for continuity of traditional educational objectives, but also of expanding our possibilities to connect and inspire." Read More
---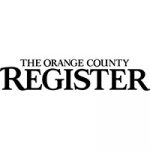 UC Irvine students step up to help save the state's wild bees
Orange County Register, March 5, 2021

While four species of California's bumblebees are tangled in a court battle over whether they should be protected, UC Irvine students are rallying with their own local effort to help ensure these and other imperiled native bees survive. … That's why they're the focus of the fledgling effort at UC Irvine, which last month was certified as one of 109 Bee Campuses nationwide by Bee City USA. Biological sciences major Sage Wuu started the ball rolling in late 2019. … Among those praising the efforts of Wuu and [Alyssa] Romea was Wendell Brase, UC Irvine's associate chancellor for sustainability. [Subscription required, campus-wide access provided by UCI Libraries. Sign-up here: https://guides.lib.uci.edu/news/ocregister]
---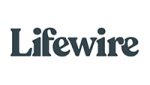 Playing Video Games May Be Good for Your Mental Health, Experts Say
Lifewire, Feb. 22, 2021
Dr. Mimi Ito, a cultural anthropologist and professor at the University of California, Irvine studying youth and new media practices, has done research focusing on creative and learning communities that surround complex games such as Starcraft, Little Big Planet, Minecraft, and Roblox. "We found that young people, when engaged in these affinity groups and online communities, are learning a wide range of technical, academic, and digital citizenship skills and knowledge," Ito said in an email interview. "This can range from organizing complex team play, creating and editing videos, or building their own games." Read More
---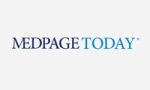 COVID Antibody Drugs Gaining Ground
MedPage Today, Feb. 12, 2021
"Like most things, education and awareness is increasing day by day," said Alpesh Amin, MD, MBA, who along with Daniel S. Chow, MD, started a program at the University of California, Irvine health system to reserve six beds in the infusion center for monoclonal antibody administration to COVID-19 patients in a "closed loop" away from others. … The capacity of 24 to 36 patients a day is "sufficient" for local demand, said Amin. "We're scaling up as we go." Read More
---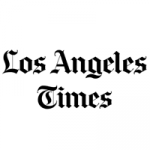 California's aging dams face new perils, 50 years after Sylmar quake crisis
Los Angeles Times, Feb. 10, 2021
"Emerging data of massive simulations of flooding suggest that existing flood control systems are a ticking time bomb," said Brett Sanders, a professor of civil engineering at UC Irvine. "Southern California, in particular, is completely unprepared to deal with the consequences." "Once the water goes outside of the structures intended to rein it in, it will go everywhere," he said, "and there will be little time to get out of its way. … We ought to start spending more time studying the potential catastrophic risks to working-class communities in the floodplains." [Subscription required, you can request an electronic copy of the article by sending an email to communications@uci.edu.]" Read More
---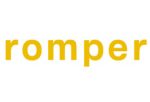 Here's Why Your Kid Will Literally Not Stop Talking About Roblox
Romper, Jan. 25, 2021 
"Roblox is a super compelling example of what game developers call a 'sandbox game' where players have easy-to-use tools and the freedom to create things and set their own goals," Dr. Mimi Ito, a University of California, Irvine professor with an expertise in gaming and social media, tells Romper. "On top of the creative component, Roblox is also a social platform where children can connect with players and creators who share their interests, give constant feedback, and fuel their learning." Read More
---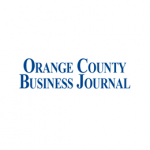 UCI Cybersecurity Group To Help Counter Threats
Orange County Business Journal, Jan. 18, 2021
With cybersecurity taking on even greater prominence, the Cybersecurity Policy & Research Institute at the University of California, Irvine will be undertaking several initiatives to analyze and help counter increasingly dangerous computer threats. "The UCI Cybersecurity Policy & Research Institute will continue our research and scholarship efforts in 2021 to meet the many cybersecurity-related challenges facing Orange County, the United States, and the world," said CPRI Executive Director Bryan Cunningham. [Subscription required, you can request an electronic copy of the article by sending an email to communications@uci.edu.]  Read More
---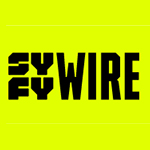 Cephalopods' invisibility powers could someday be ours, now that we know how to control them
Syfy, Dec. 24, 2020

Now scientists at UC Irvine have finally figured out the structure of reflectins at a molecular level and are able to manipulate them — almost like magic. … Alon Gorodetsky, who coauthored a study recently published in PNAS, told SYFY WIRE … "In essence, we demonstrated the ability to control how reflectin-based structures interact with light."  Read More
---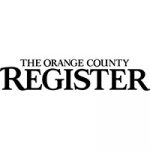 This tool helps predict which COVID patients will need hospitalization and which can be sent home
Orange County Register, Dec. 24, 2020

As emergency rooms brace for a surge atop a surge, UC Irvine has unveiled a free, online tool to help health care pros predict which patients might be safely sent home, and which might need the most critical care. "The goal is to give an earlier alert to clinicians to identify patients who may be vulnerable at the onset," said Daniel S. Chow, an assistant professor in residence in radiological sciences and first author of a study published in PLOS ONE, in a prepared statement. [Subscription required, campus-wide access provided by UCI Libraries. Sign-up here: https://guides.lib.uci.edu/news/ocregister]
---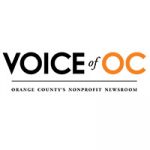 UC Irvine Docs Learning to Detect Vulnerable Coronavirus Patients Early
Voice of OC, Dec. 24, 2020

UC Irvine researchers are rolling out a program that could help doctors and nurses predict if a person's symptoms will worsen within three days. "The idea is to help identify patients who are more high risk and who likely need more critical care, it allows people to plan and act right away," said Dr. Daniel Chow, a UC Irvine radiologist who helped develop the program. … Dr. Alpesh Amin, chair of UCI's Department of Medicine, said the program will also help doctors place patients in certain areas of the hospital faster. Read More
---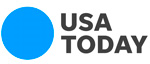 Students are falling behind in online school. Where's the COVID-19 'disaster plan' to catch them up?
USA Today, Dec. 15, 2020

For younger and older learners alike, online classes can and should be restructured to focus on community and peer-to-peer connections, said Mimi Ito, who studies youth media practices at the University of California, Irvine. At the moment, a lot of virtual classes feel like "a second-rate version of what's done in a physical classroom," she said, which is why they're not very engaging. Read More
---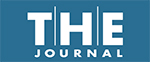 Education Esports Nonprofit NASEF to Get New Home
T.H.E. Journal, Dec. 7, 2020
After two and a half years of support by the Samueli Foundation, the North America Scholastic Esports Federation (NASEF) will begin operations as an independent entity run under the new World Wide Scholastic Esports Foundation (WWSEF). … The program will continue being supported by a corps of partners, including Connected Camps; the Connected Learning Lab at the University of California, Irvine; the Orange County Department of Education in California; and UCI Esports. And Samueli will continue supporting NASEF through the transition. Read More
---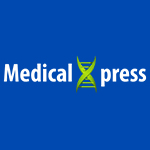 Population distribution can greatly impact COVID-19 spread, study finds
Medical Xpress, Oct. 2, 2020
"Social networks aren't smooth and tidy. They're rough and irregular, so diseases like COVID-19 that are transmitted through intensive contact can spread very unevenly," said co-author Carter Butts, UCI professor of sociology. "This results in some communities getting hit much earlier and a lot harder than others, even within the same area. Those different experiences can shape individuals' understanding of infection risk, impact their willingness to take protective actions, and potentially stress healthcare delivery systems in ways that are not captured well by standard epidemiological projections." Read More
---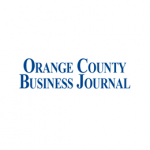 Startups & Innovations – COVID Innovations
Orange County Business Journal, Aug. 31, 2020
The University of California, Irvine said it has developed a low-cost, rapid coronavirus antibody detection platform that can read diagnostics tests. It could be ready for commercialization by the end of the year. UCI is working with Irvine startups Nanommune Inc., which is led by Phil Felgner, director of the Vaccine R&D Center at UCI, and Velox Biosystems Inc. to scale the platform for use in U.S. and abroad. [Subscription required, you can request an electronic copy of the article by sending an email to communications@uci.edu.] Read More
---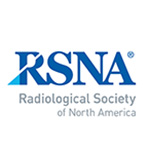 Radiologists develop AI tool to identify risk of COVID complications
Radiological Society of North America, Aug. 27, 2020
At the University of California, Irvine, (UCI), for example, two radiologists are part of a multidisciplinary team of doctors who developed an AI application now being used to help doctors at the UCI Medical Center assess the potential severity of a COVID-19 patient's condition. Neuroradiologists Peter D. Chang, MD, and Daniel S. Chow, MD, assistant professors in residence, Department of Radiology at UCI, also serve as co-directors of the Center for Artificial Intelligence in Diagnostic Medicine (CAIDM), a multi-specialty initiative to develop and integrate AI technology across the UC Irvine health care system. Read More
---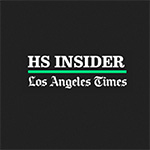 Dr. Peter Chang — the value of unique perspectives in healthcare
Los Angeles Times – HS Insider, Aug. 18, 2020
Nevertheless, assessing patient status is hard, especially when it comes to predicting whether it'll get worse. That's a problem researchers like Dr. Peter Chang, co-director of the Center of Artificial Intelligence in Diagnostic Medicine at the University of California Irvine is solving. As not only a practicing physician at the UCI Medical Center but a computer scientist, entrepreneur and professor, Chang brings a multitude of perspectives to the table, providing an effective solution to this unique problem. [Subscription required, you can request an electronic copy of the article by sending an email to communications@uci.edu.] Read More
---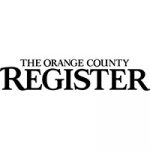 How accurate are Orange County's COVID hospital stats
Orange County Register – Aug. 5, 2020
Daniel Chow, a UC Irvine radiology professor and researcher, has studied data from more than 500 COVID-positive patients who were treated at the university's medical center. While he found that some of them sought care for non-COVID issues, an estimated 90% were hospitalized for coronavirus-related symptoms. … "I think the assertion that there are many COVID-positive hospitalized patients there for non-COVID reasons is factually incorrect," he said. "It minimizes the disease, it minimizes the impact and it may give a false sense of security that if you get it, it's not a big deal." [Subscription required, you can request an electronic copy of the article by sending an email to communications@uci.edu.] Read More
---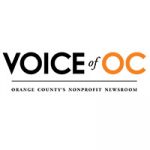 Confusion reigns around Orange County's coronavirus death counts and hospitalizations
Voice of OC – July 30, 2020
"The deaths are kind of reported in clumps that don't necessarily reflect when they occurred," said UC Irvine epidemiologist Andrew Noymer in a Wednesday phone interview. … Noymer's colleague, Dr. Daniel Chow, also said the seven-day average is the best to use because the raw numbers tell a vague story. "The problem is you're not going to get a real time picture in [the raw numbers], you're just going to be seeing what's been happening in the past," Chow said. Read More
---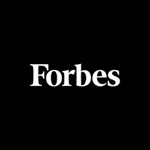 Covid crimes: Espionage, hackers and why America is vulnerable
Forbes – July 28, 2020
To understand just what we're facing, I asked Bryan Cunningham, long-time cybersecurity and privacy lawyer and Founding Executive Director of the University of California, Irvine Cybersecurity Policy & Research Institute, exactly what's going on, what the focus should be, and what precautions Americans should be taking. Read More
---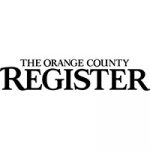 UCI reports blockbuster year for research funding, receives $529 million
Orange County Register – July 21, 2020
UCI netted $529 million in grants and contracts for research last year, which "surpasses our campus strategic plan goal of $500 million while accelerating UCI's ascent among its Association of American Universities peers as a world-class research university," UCI Chancellor Howard Gillman said in a press release. Among the areas that have won funding are health sciences fields, which include research on cancer and Alzheimer's disease; and new centers focused on materials research and protection of personal data, both supported by the National Science Foundation. [Subscription required, you can request an electronic copy of the article by sending an email to communications@uci.edu.] Read More
---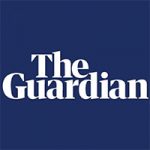 How cephalopod cells could take us one step closer to invisibility – podcast
The Guardian – June 18, 2020
Watching the mesmerising patterns of squids, octopuses and cuttlefish has been the catalyst for much of Dr Alon Gorodetsky's recent work, including his attempts to mimic their ability to become transparent. Nicola Davis talks to him about a recent paper where he engineered mammalian cells to share these optic properties – paving the way for exciting potential applications. Read More
---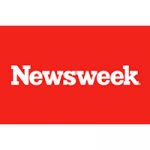 Scientists Mixed Squid DNA With Human Cells to Control Their Transparency in 'Revolutionary' Study
Newsweek – June 2, 2020
Scientists have changed the degree of transparency of human cells in a laboratory, according to a study. It is hoped the technique, inspired by see-through sea creatures, will help us gain a deeper understanding of our biological processes. Read More
---