Health: A People-centric Approach
Advances in information technology are creating revolutionary health care delivery options that can improve quality, reduce cost and provide patient empowerment. Located on the third floor in the CALIT2 Building, the eHealth Collaboratory is a truly collaborative space where technologists team with health care providers, patients and their families to share ideas, learn from each other and develop working prototype solutions. All facets of eHealth, including telemedicine, mobile operating systems, wireless solutions and micro- and nanofluidic devices, are on the agenda with the ultimate goal being people-centric solutions.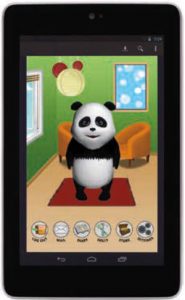 The Pain Buddy project, for instance, helps young cancer patients communicate and manage pain during treatment. Funded by the American Cancer Society, the app is designed for 8-to-18-year-olds and features animated animal avatars who verbally encourage the patients to use the tablet's touchscreen interface to answer a series of questions twice daily. CALIT2's technical professionals are leading the design. They collaborate with Michelle Fortier, a psychologist at UCI's Center for Stress and Health. Young cancer patients at CHOC have beta-tested the application prototype so developers can use the feedback to improve the design. "It's more about quality of life during treatment: helping children cope better, minimize their pain, eat better and sleep better," Fortier says. With funding from NIH, Hoag Foundation and American Cancer Society, Fortier has garnered $2.6 million to work with CALIT2 researchers on the use of technology-driven tools to improve pediatric pain management.
PICARD (Patient Initiated Controlled Analgesic Recording Dispenser)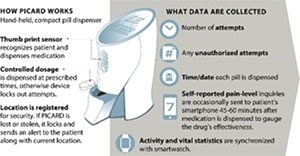 In 2015, Dr. Solomon Liao, director of Palliative Care Services at UCI's School of Medicine, along with radiation oncologist Dr. Randy Wei and anesthesiologist and pain specialist Dr. Padma Gulur, assembled an interdisciplinary team of doctors, pharmacists, statisticians and CALIT2 engineers to develop a medical device designed to reduce prescription opioid abuse and perhaps change the way medicine is prescribed and dispensed. The device, a smart pill dispenser called PICARD (Patient Initiated Controlled Analgesic Recording Dispenser), uses IoT technology to create an ecosystem that ensures prescription opioid drugs are correctly dispensed to a patient, while tracking a drug's use and effectiveness. Precise dispensation data also gives physicians better insight to adjust or change a prescription. "When you consider all the money we waste on medications that are thrown away, if we spent even a fraction of it on technologies like this, patients and society in general would be better off," Liao says.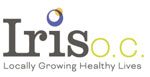 A collaborative effort of the Irvine Health Foundation and CALIT2 researchers in the eHealth Collaboratory, Iris-OC provides Orange County residents with information, local resources, social networking and support, shared data, group connections and more in an effort to help adults navigate do-it-yourself aging. The app developers hope that people will become as comfortable turning to Iris-OC for guidance on healthy living as iPhone users are with asking Siri for information. "Our new focus is technology-enabled healthy living, specifically for seniors and military veterans in Orange County," explains Ed Kacic, IHF president. "Right away, we thought of CALIT2 as a partner because of its interest in health and strong technological capabilities." IHF has given $150,000 over two years towards this project and others.
Safe Passage
In the fall of 2016, CALIT2 technical manager Mike Klopfer and UCI physicians Dr. Kam Kaler and Dr. Ralph Clayman joined forces to solve a problem that had long plagued surgeons trying to remove kidney stones. In just 18 months, the trio led the development and testing of a device that improved the safety of a procedure known as a ureteroscopy. The Safe Passage prototype passed preliminary testing with flying colors; in ureteroscopies on 34 patients, not a single ureteral tear or complication occurred. With seed funding from UCI's Department of Urology, the CALIT2 technical team is currently at work on phase 2 – a disposable device about the size of a 35 mm film canister, which can disengage force when it exceeds a predetermined level. According to Clayman, "Our mission is to develop devices and techniques to empower more urologists to do a better job for more patients."