Current Tenants

Life Patch International is developing wearable patches for sleep applications. In some embodiments, a system for providing comfort of a person can include a wearable patch configured to be attached to a skin of the person and sense a biological condition of the skin, and to transmit information representative of the sensed biological condition. The system can further include a controller configured to receive the information and generate a control signal. The system can further include an adjustment element associated with a furniture item implemented to support and provide comfort for the person. The adjustment element can be in communication with the controller and be configured to adjust a comfort level of the furniture item for the person in response to the control signal.
Smart Sensors, Intelligent Analytics, Better Lives

Smart noninvasive sensors to acquire physiological measurements to improve lives
Secured data transmission to cloud for mobile applications – consumers & telemedicine
Intelligent analytics leveraging machine and transfer learning
Innovation teams located in Seattle, WA & Irvine, CA technology hubs
Summit Technology Laboratory

Summit Technology Laboratory is a women-owned, small business startup backed by NSF SBIR. The company origin is in iGravi Lab at the University of California, Irvine. Summit's mission is to provide simple tools and solutions to create multi-user interactive projected augmented reality experiences on surfaces of any size and shape resulting unique interactive experiences. The startup combines years of experience in multi-projector based augmented reality and multi-camera based sensing and reconstruction to create the first interactive multi-user displays that are agnostic to projector brands, and can scale to any shape and size.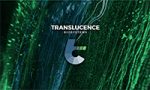 New advances in histology and imaging technology have dramatically increased access to the intricate three dimensional structure of the brain and other complex organs. Translucence has established a powerful workflow that combines our unique expertise in tissue clearing, light sheet imaging, computational 3d reconstruction and machine learning-based image analysis. Our mission is to provide researchers and clinicians with fast, reliable and complete 3d analysis of their biological samples.
---
Prior Tenants

A team of passionate scientists and entrepreneurs who are dedicated to improving the outcome of healthcare and biomedical research by integrating creativity and innovation in biology and engineering. Founded in Southern California, the team has developed a proprietary single cell analysis platform technology that may sharply reduce the discovery time for immunotherapeutic candidates, antibodies, engineered cell lines and evolved enzymes, while allowing the handling of heterogeneous samples of various sources.
We strive to deliver the highest quality services and products to our customers and colleagues and give back to the communities in which we live and work.
As pluripotent stem cells differentiate in vitro into a mixture of different lineages, purification of the differentiated cells, as well as separation from their tumor-forming progenitors, is essential for applications to regenerative medicine. Unfortunately, conventional separation techniques require labeling or genetic modification, neither of which is ideal for such clinical applications. Biopico is developing an 'On-the-Fly Field-potential Sensing Electrod Track' (OFFSET) microdevice for label-free cell sorting of induced pluripotent stem cells and their differentiated progeny based on response to electrical stimulation.

CBio is a hardware company leveraging machine vision and their proprietary cell analysis platform to accelerate solutions in AgTech, BioTech, CleanTech, and Defense. Their technology helps researchers studying live cells make better decisions.
They manufacture and sell Vision™ and cellPhoresis™ device and delight their customers by removing their cell analysis bottlenecks.

DefineQA, Inc. uses low-powered, acoustic microfluidics for portable diagnostics. With roots in information technology including web development and cloud computing, the company introduces an advanced level of diagnostic monitoring.
Flint Rehabilitation Devices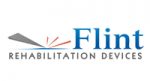 More than two million survivors of stroke are living in the U.S. with substantial upper extremity impairment but with little appropriate technology to exercise their arms and hands at home. Hundreds of thousands of other people with high-level spinal cord injury, multiple sclerosis, traumatic brain injury, muscular dystrophies, amyotrophic lateral sclerosis, and cerebral palsy are in a similar situation. Flint has developed prototypes of devices for exercising the arm and hand that show great promise for providing engaging, intense, effective home-based therapy.
Garblecloud Inc. is a small, fairly new computer software & application development company started in Riverside, California. It opened in 2013 and now has an estimated $78,000 in yearly revenue and 1 employee.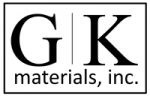 GK Materials is commercializing a biomimetic approach to new dynamic self-healing nanocomposite materials that can spontaneously repair themselves after mechanical damage. The modular synthesis from off-the-shelf components and programmable emergent multifunctionality inherent to the design makes GK's system highly promising for the development of commercial self-healing materials with dramatically improved safety, lifetime, energy efficiency, and environmental impact, for a wide range of applications, including aerospace.
Background
The ability to spontaneously heal injury is a key biomaterial feature that increases the survivability and lifetime of most plants and animals. In sharp contrast, synthetic materials usually fail after damage or fracture. In pursuit of self-healing synthetic materials, research groups have employed additive, healing agent, and external triggering strategies, each resulting in price/performance compromises that prevent commercial viability.

Embedded Micro Devices (EMDs) Integra Devices has proprietary, patented technology that allows us to design and build microdevices directly within substrates for microelectronic packages and printed circuit boards. Based on over 15 years of research at UC Irvine, Integra's technology has been proven to build embedded devices that have good performance, high manufacturing yield, excellent reliability, and unique functionality. Unlike traditional silicon MEMS devices, Integra's EMDs are strong, durable, and easilty integrated into standard electronics. Furthermore, Integra's EMDs generally do not require packaging after manufacture. Integra's unique technology allows EMDs to be manufactured by third party manufacturers without the need for expensive and single-purpose tools. Instead, manufacturers use equipment that are already readily available to the microelectronics manufacturing industry. Integra is partnering with select high precision manufacturers in the US, Europe, and Asia to build devices for Integra's customers. Integra's manufacturing partners are licensed to produce embedded microdevices using Integra's technology.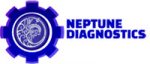 Neptune Diagnostics launch product B&F Alert is a PCR based diagnostic that provides advance warning of "on-coming" bulking and foaming events in Wastewater Treatment Plants (WWTPs). B&F Alert allows WWTP to take preventative action, to avoid extra economic costs, maximize energy recovery, save headaches and management time. B&F Alert, if widely accepted has the potential to end bulking and foaming which has plagued the industry since its inception, as well as help building more sustainable wastewater facilities.

Praxis BioSciences, LLC was founded June 2010. The startup company currently includes Otolayngology-Head & Neck surgeons and research scientists who have close ties to UCI medicine.

Shoelace Wireless develops cooperative networking technologies that allow a mobile user to aggregate and utilize all available wireless connections, including those on mobile phones as well as those of other nearby phones, to download content fast, reliably and at low cost. The company's approach is software-based and requires no changes to the current infrastructure.

Shrink Nanotechnologies, Inc. (Shrink), with its subsidiaries, is commercializing biotechnology and other know-how and related products, from universities and medium to commercial businesses. The Company has also undertaken a program to seek to acquire small companies with developed and ready-to-go-to-market products, intellectual property portfolios, management and operational infrastructure. The Company's business consists of four operating units: cell culturing products, microfluidic systems and kits, special substrates, and internal development and acquisitions.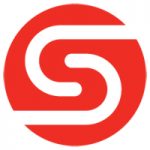 SRCH2 is the first tenant to move into TechPortal originally as BiMaple. It's technology is based on UCI research led by Chen Li, professor in the Bren School of Information and Computer Sciences. The company was incorporated in 2008. SRCH2 produces a proprietary search engine, which uses in-memory algorithms to support ultra-fast instant search on large amounts of data.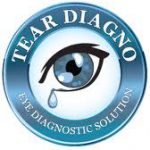 Tear Diagno LLC develops and markets innovative ophthalmic diagnostics and cataract surgical devices. TearDiagno aims to protect ophthalmological health through two innovative technologies: FASIC tear film thickness measurements, and SLIC blood flow measurements.

Our IC 3D® platform has been engineered to deliver enrichment-free analytical results in minutes for testing of pathogenic agents, such as bacteria, viruses, genes and cancer biomarkers. In addition to the high-sensitivity our system has been designed to process crude samples eliminating the laborious steps involved in traditional biochemical analysis such as centrifugation, pipetting and filtration. Our technology has the potential to improve patient outcomes by providing healthcare professionals the most relevant and accurate information quickly and reduce healthcare costs by lowering patient re-visits.

ZeroWatt Technologies has developed a disruptive technology which promises to significantly reduce the power consumption of one of the most challenging and power-hungry building blocks of many electronic systems: the analog-to-digital converter (ADC). ZeroWatt's proprietary technology can reduce the power of ADCs by a factor of up to 10 compared to existing ADC solutions, reduce form factor by ½, while lowering the product cost by as much as 2 times. The technology is based on research led by Payam Heydari, an electrical engineering and computer science professor at UCI.
---