Oct. 13, 2021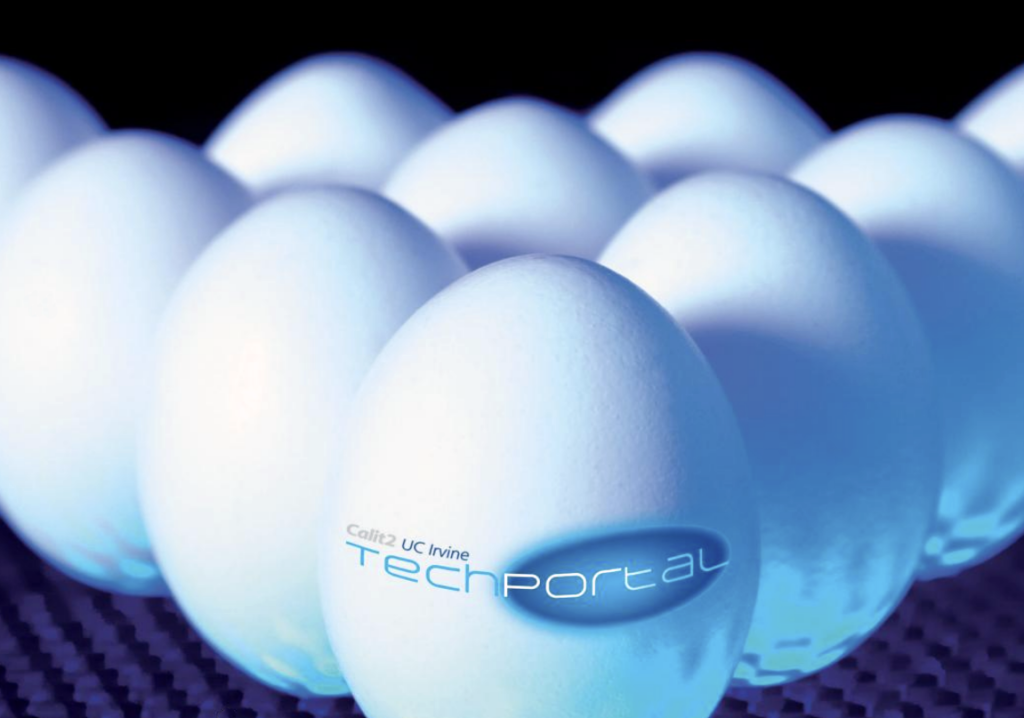 The four California Institutes for Science and Innovation – spread across the University of California campuses – were created in 2000 by then-governor Gray Davis, specifically to spur innovation in the Golden State and accelerate technology transfer. In 2010, CALIT2 launched TechPortal to fulfill the CISI mission by accelerating the transfer of academic research and ideas into the marketplace and stimulating the California economy.
Considered a pre-incubator, TechPortal houses and assists young startups still in the process of formulating business plans, developing prototypes, establishing an entrepreneurial team, soliciting investments and preparing for market readiness. TechPortal has been home to 20 startups, many of which have gained strong footholds in their respective markets. Here's a brief look at five former incubator tenants that have made the transition from startup to thriving company.
Hiperwall Inc.
Founded 2008
Hiperwall Inc. produces a software system that converts standard computer monitors into ultra-high-resolution video display walls with nothing more than commonly available PCs, monitors and network equipment.
Hiperwall began as a research project funded by the National Science Foundation at UCI in 2004. The goal was to build the world's highest resolution tiled video display wall. It was designed to enable scientific visualization on an unprecedented scale and showed imagery and data sets that measured hundreds of millions of pixels and gigabytes of data.
The company's co-founder and chief technology officer, Sung-Jin Kim, developed early versions of software for Hiperwall (originally named HIPerWall for Highly Interactive Parallelized display Wall) as part of his graduate work at UCI. Upon completing his doctorate, he joined CALIT2 as a postdoctoral researcher and continued his research on distributed visualization and improved the software.
Stephen Jenks, a UCI professor at the time, and Kim launched the start-up in CALIT2's Visualization Lab. The researchers co-founded Hiperwall Inc. to commercialize the tiled display technology into a cost-effective software solution that uses commodity computing and display components.
With more than 3,000 installations in 71 countries, Hiperwall, Inc. has grown into a leading company in video wall software and distributed visualization technology.
Flint Rehab
Founded 2011
UC Irvine engineering alumni Nizan Friedman and Danny Zondervan founded Flint Rehab. They were doctoral students when they designed, created and tested their first product, the MusicGlove, in CALIT2's eHealth Collaboratory.
The MusicGlove infuses hand therapy with the engaging element of music. A next-generation rehab device, it helps stroke patients with hand paralysis regain function and can be used at home or in a clinic to augment traditional physical therapy. Its commercial success inspired Friedman and Zondervan to develop new products based on the MusicGlove model. They wanted to take "the essence of why people enjoy the MusicGlove − the connection between music, the brain and the addictive qualities of game playing − and distill that, then convert it into a way that can be used on other parts of the body," Friedman said.
That determination led to their next offerings and their growth. Flint hired fellow UCI biomedical engineering alumnus Justin Rowe to serve as lead engineer on new products. In 2018, Flint Rehab received $1.72 million in grants for further development of its stroke rehab technology, and in 2019, they began selling their CT Speech and Cognitive Therapy App. The app contains more than 100,000 exercises to help improve speech, language and critical thinking skills to help retrain the brain.
Today, Flint Rehab has more than $8 million in funds, employs 15 people and has sold more than 10,000 rehabilitation devices.
Biopico Systems
Founded 2011
Biopico Systems is based on technology conceived in the early 2000s when company founder John Collins was a UCI postdoctoral researcher. Collins and his staff tapped the pumping and mixing capabilities of biofluidics to engineer a tiny chip that can process millions of separate biochemical reactions simultaneously.
The company moved into TechPortal in 2013 and began developing therapeutics and diagnostics tools for cells, organoids and organs. Using Biopico's "closed" cell culture, therapeutic scientists can improve their process efficiency for long-term multistep tissue culture under cGMP (current good manufacturing practice regulations enforced by the FDA.) Biopico is also developing organ-on-a-chip technologies with electrophysiological monitoring for multiple applications.
In October 2020, Biopico Systems received a two-year, Phase II Small Business Innovation Research grant for $800,000 from the National Institutes of General Medicine Sciences for development of their closed automated system for stem cell culture. Biopico's fluidic system automates the cell culture process for cellular therapies, like stem cell, and develops a protocol for therapeutic cellular manufacturing.
Since its inception, Biopico Systems has been awarded $3.3 million in federal grants and $296,500 in federal contracts.
Xidas
Founded 2015
Xidas (formerly Integra Devices Inc.) is a technology company that produces the next-generation of micro-scale solutions. Through a powerful miniaturization platform, called AmalgaTM, Xidas has surpassed the limitations of current micro-engineering and manufacturing, allowing the production of microdevices for industrial, IoT and medical applications that were once impossible.
Leveraging over $20 million of funding from government and commercial grants, co-founder Mark Bachman, a former UCI biomedical engineering assistant professor) led the research effort to develop a new form of micro-manufacturing. With the Amalga technique, the company can demonstrate dozens of different types of highly functional, complex, 3D microdevices that cannot be produced by semiconductor-style processing, or precision manufacturing alone.
In 2015, the company became a CALIT2 TechPortal tenant and began to commercialize the technology.
Products range from vibration-based perpetual batteries, in-canal hearing devices, in-body medical sensors and microfluidic sensors. Their flagship product is the world's first miniaturized microwave micro-relay that can hot-switch power.
In May 2019, Xidas completed a $6 million series-A syndicated investment round led by Los Angeles-based venture capital firm Kairos Ventures. The company was also awarded a National Science Foundation Small Business Innovation Research Phase II grant for $750,000 to develop and commercialize miniature energy harvesting systems.
Summit Technology Laboratory
Founded 2016
Two UCI computer science professors, Aditi Majumder and Gopi Meenakshisundaram, started
Summit Technology Laboratory. The company offers software for create engaging environments by delivering interactive, multiuser experiences on surfaces of any size, shape and scale.
In 2017, Majumder received a $225,000 National Science Foundation Phase I Small Business Innovation Research (SBIR) grant, which served as the company's main funding source. Summit's current technical team includes UCI alumni Duy Quoc Lai and Alexander Sidenko.
Majumder's Visualization lab at CALIT2 is a state-of-the-art research facility focused on novel display technologies, computational cameras and projectors, and projection-based augmented reality. Her lab's researchers patented the projection aggregation and integration software (PRAIS) that provides seamless imagery that can cover any complex surface, creating a unique visual experience for the user. The technology transforms 3D objects or spaces of any shape and size, from cups and vases to cylinders, domes and rooms, into magical aesthetic spaces for shareable and immersive experiences for multiple users. When combined with projectors, the technology turns any 3D shape into a display.
Summit's offerings have been successfully deployed commercially. More than 50,000 customers have experienced Summit's interactive display capabilities in large-room, interactive, multiuser environments.
In June 2020, Summit Technology Laboratory was awarded $1.875 million in Phase II SBIR funding.
– Sharon Henry